My Leica year comes to an end
A year has passed since I began my delayed gratification photography project—an attempt to broaden my horizons by limiting myself to a Leica M3, one lens (50mm), and one type of film (Tri-X), for one year (as recommended by Mike Johnston). In the end I shot 18 rolls of film—about one and a half per month—a far cry from Mike's recommendation of 2-4 per week! I had all of my negatives scanned, so one could argue that this was "analog photography" in name only. Early on I had designs to take a darkroom class, but the timing never worked out. It's something I could always pursue in the future.
I filtered through the 650-odd photos I took and whittled them down to the strongest 18 (technically 19, as the panorama below was stitched together from two separate photos). It's purely coincidence that I shot 18 rolls of film and ended up with 18 winners. I didn't constrain myself to picking one shot per roll. Several rolls, especially in the beginning, had no winners, and several had more than one. Not surprisingly, the majority have appeared in prior blog posts (as indicated). I've arranged them below in the order that they were taken.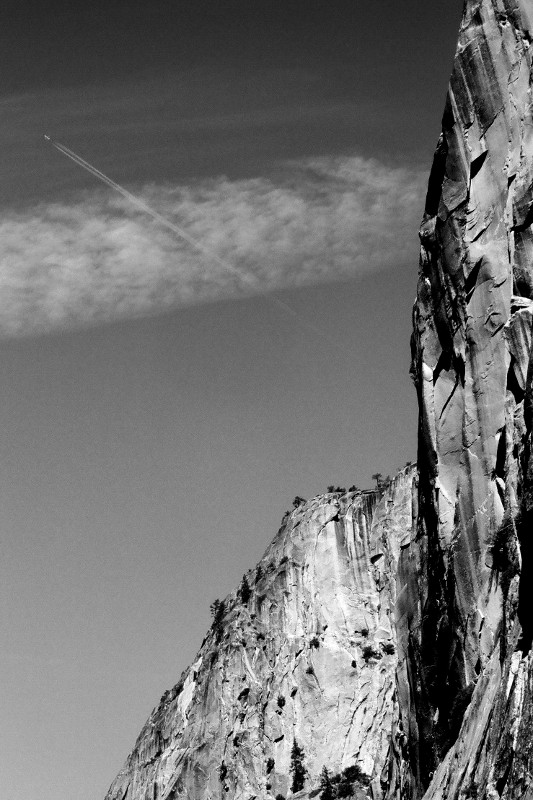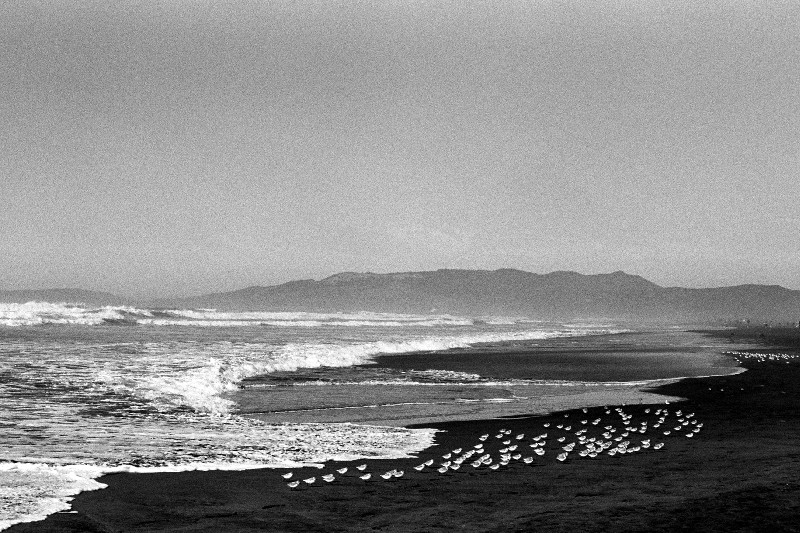 If I had to pick my favorite from among the 18, it would probably be "Flying over a solitary boat". Though it might be a toss up between that and "Spume of snowy plovers". And "Pigeons, two pairs of shoes, and a jump rope" is definitely up there. Those would probably be my top 3. Ooo, but I can't leave out the "Channels of dry salt" triptych—is there such a thing as a "top 6"?
After a week on eBay, the M3 is ready for its next adventure. I bought the body and the lens separately on eBay for $1550. I spent $212 getting them cleaned, lubricated, and adjusted. And I sold them together on eBay (to someone in San Francisco, no less) for $1125. Not quite break-even, but not terrible either.
I really enjoyed the experience, so I'm sad to see it go, but at the same time, I'm also glad to part with it. I appreciated the camera's simplicity, the grainy drama of shooting with black and white film, and the anticipation leading up to seeing the shots I had taken days or sometimes weeks afterwards. That said, I didn't enjoy the cost of developing and scanning the film (~$20/roll), knowing that someone had seen my photos before me, and discovering weird imperfections in otherwise workable shots (that the CLA didn't entirely eliminate). I think the experience improved my eye for contrasts of shadow and light, form and space, but I still feel clumsy choosing the exposure. I expect that my future photography, digital or otherwise, will invariably be marked by this experience. I'm just not sure how yet.