Does anyone out there know anything about Pinterest?
I've recently seen it show up in my referrer logs, and it turns out a bunch of people I don't know have "pinned" a bunch of photos from my blog. I feel like this site came out of nowhere.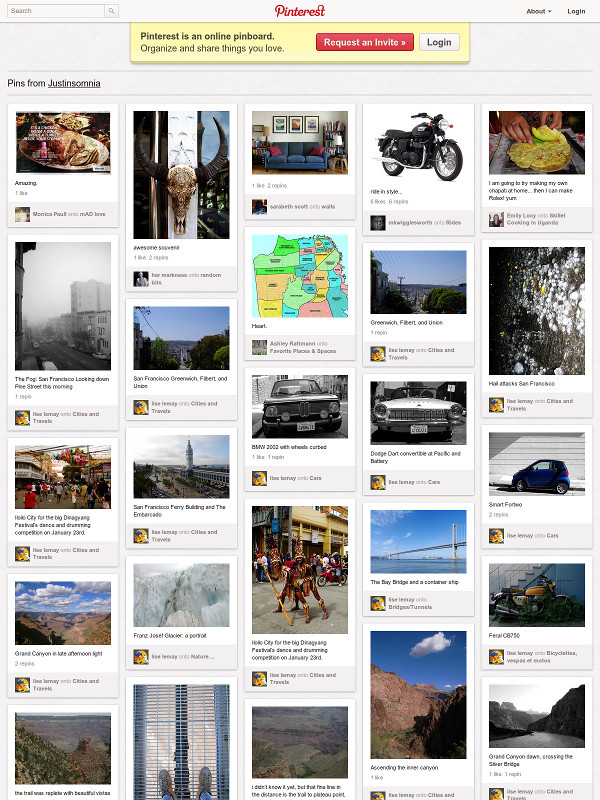 You can imagine my surprise when I discovered my sister-in-law browsing Pinterest over the holidays with her new Android-based Toshiba Thrive tablet! When did everyone get so high-tech?