Hot Golden Gate Bridge Action!
I heart the Golden Gate Bridge—in all its international orange glory. Possibly the best part about working in Sausalito is that I get to cross the bridge twice a day (and twice a week on bike).
The skies were quite blue this morning. Both Stephanie and I were yearning for a little nature, so after a brunch of sweet and savory crepes, we made our way out to the bridge for some exploring.
Here's a view you don't often see, looking at the bridge straight on from the San Francisco side.
We scampered down a cliff to the sandy and bouldery beach below. I'm not sure if this is officially considered Baker Beach, or just the ocean-facing side of Fort Point.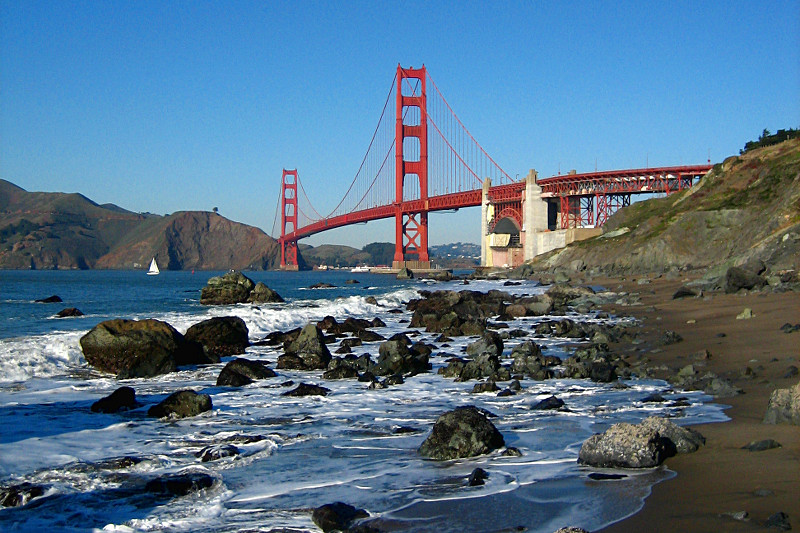 While we were there, a giant Hanjin container ship passed underneath the bridge. Is it just me, or does the idea of traveling on a container ship across the ocean sound totally awesome?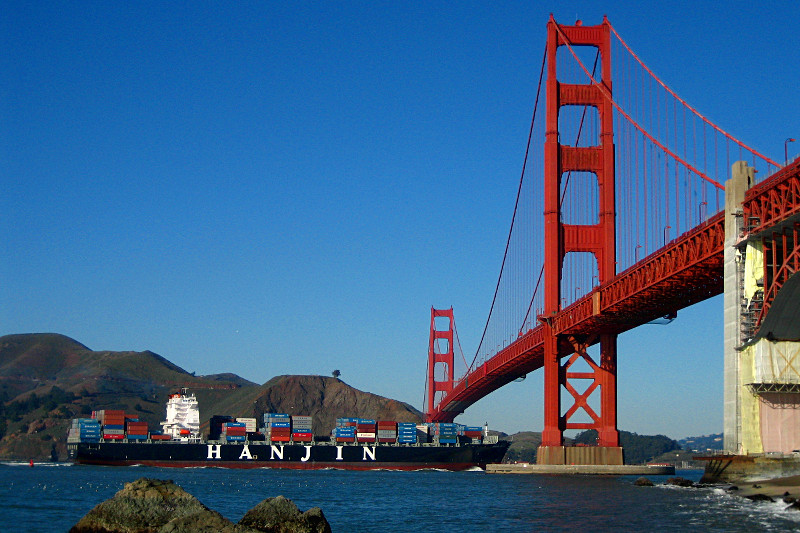 After exploring around the beach at the base of the bridge, we started hiking down towards Baker Beach, China Beach, Land's End, and the Cliff House.
This might be my favorite of all the photos I took today. We were rounding the corner of Land's End just as the sun was setting, and the bridge glowed this intense deep red. I liked this particular vantage because nothing was in the way to obscure the bigness of the water.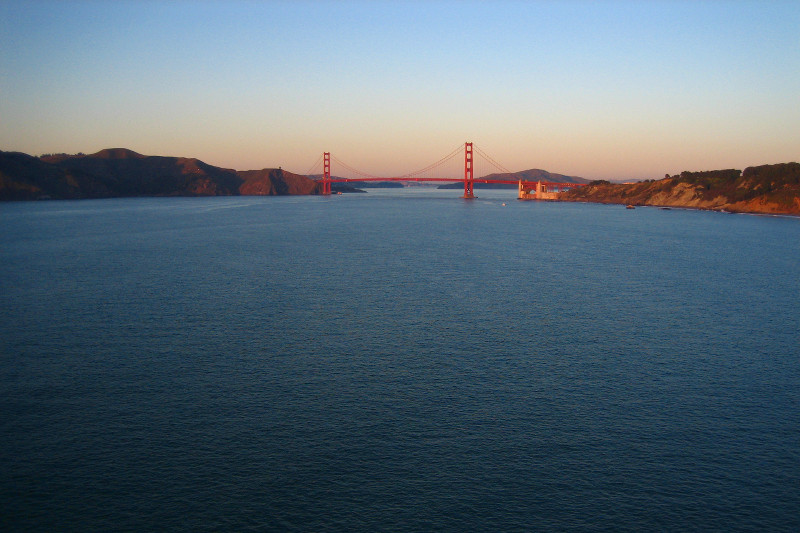 Once the sun neared the horizon everything turned the soft lavender of dusk.