After getting married a year ago, Stephanie and I drove out to the northern tip of Point Reyes, a place called Pierce Point Ranch, hoping to see some tule elk. They weren't around, but we explored the historic dairy buildings before heading out in search of oysters.
It was a complete coincidence that we ended up at the Pierce Point Ranch two weekends ago, to go hiking in celebration of our 10th Halloweeniversary! And hike we did: 9.5 miles out and back on the foggy Tomales Point Trail. This time we saw lots of elk, and even a coyote up close. Here are a few shots from the multi-rutted trail.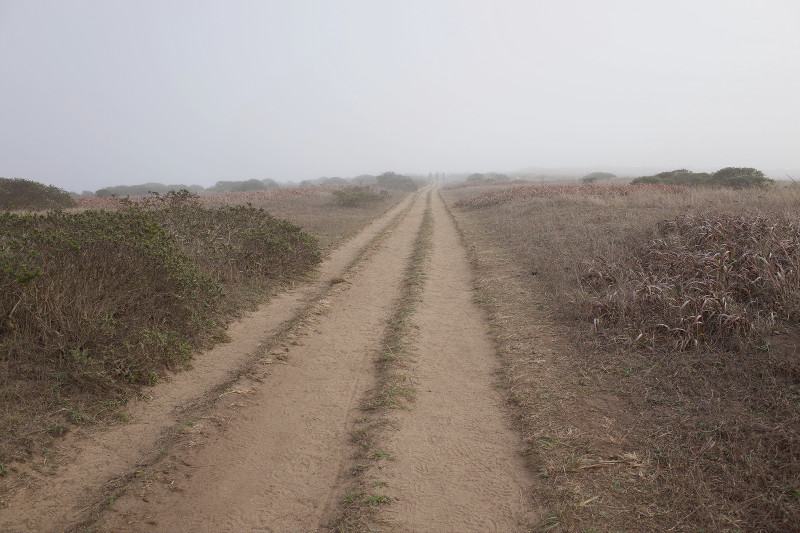 And here are a few black and white digital photos I took of the Pierce Point Ranch buildings a year ago but never posted.