Happy Birthday Grandmommy
I spent last weekend in Indiana, celebrating the 90th birthday of my grandmother, Mary Elizabeth Barnette, known affectionately as Grandmommy to her six grandchildren, and Mary Lib to everyone else.
At the party, my mother and her sisters brought out a captivating family heirloom: Grandmommy's wedding scrapbook. It was filled with black and white photos of her wedding to my grandfather (Kenneth Ashel Barnette, who died before I was born) and their early married life in New York City. It probably contains enough fodder for a dozen stories, but one page in particular caught my attention: a stack of telegrams that well-wishers had sent on their wedding day. I had never seen a telegram before.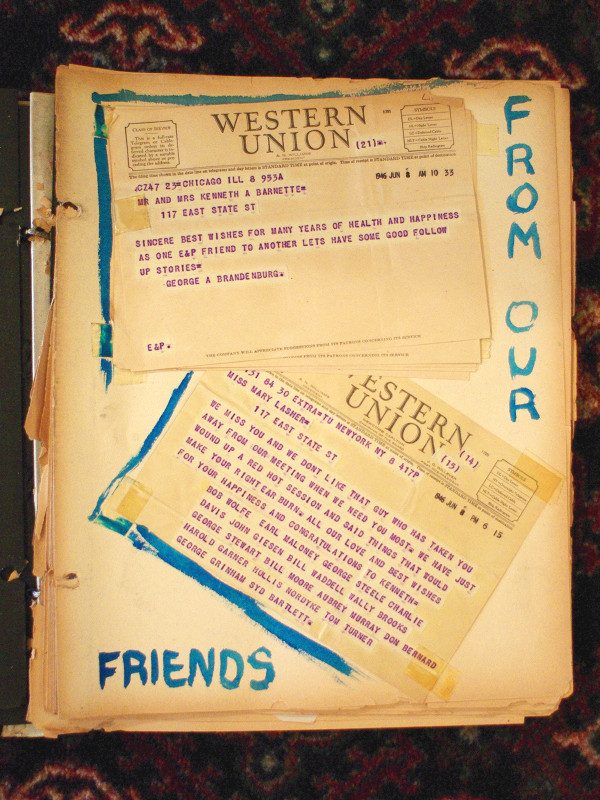 What blew my mind was that the text of the message had been printed on one long strip of paper. Which means it had once been someone's job to cut the strip and glue each line down to form something that looked like a typed letter. It's like the physical manifestation of email, circa 1946.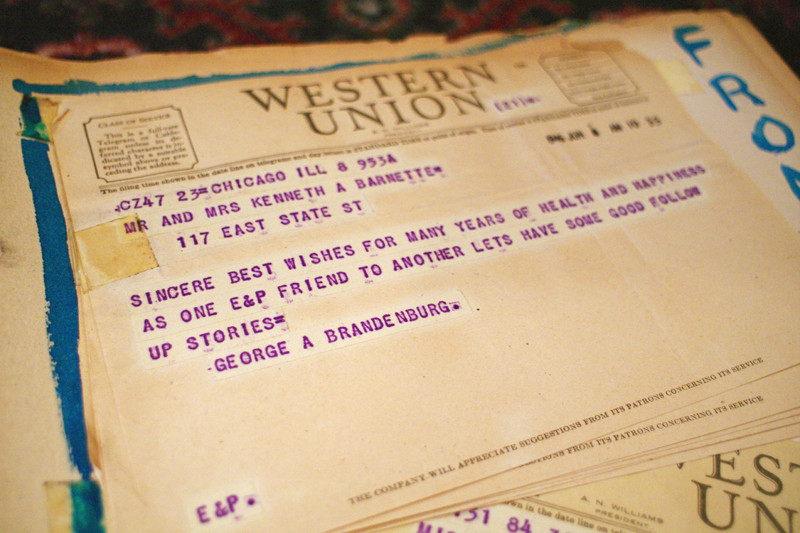 On another note, I thought I'd mention that today marks the 10th anniversary of my first blog post. Happy Birthday Justinsomnia!