Come see Stephanie dance in San Francisco!
It's been such a crazy week, I totally forgot to mention that Loose Change (the dance company Stephanie's in) will be having a fundraiser this Saturday (Sept 15) at City Dance in San Francisco.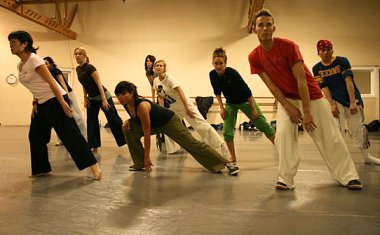 They'll be performing a few "modern hip hop" pieces from the show they're doing in Salt Lake City at the end of the month. But in order to get there, they need to raise some money. So there's gonna be a few other local companies performing, a raffle, a bake sale, and apparently I'll be manning the grill!
So if you're looking for something fun to do on Saturday (anytime from 6:30pm till 11), come check it out. Stephanie's got all the juicy details here: Send us to Salt Lake!