IKEA steal of the day: the SODA carafe (aka decanter) with funnel and filter. Handmade for only $15!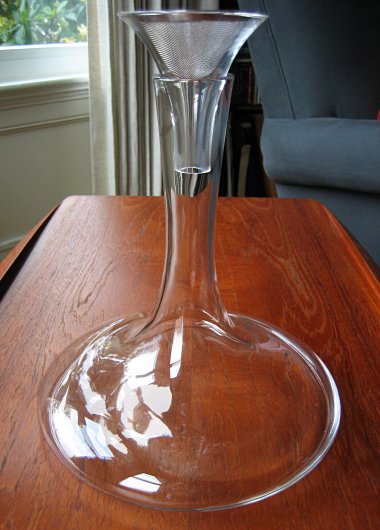 I couldn't resist picking up a cheap Cabernet-Shiraz blend at Target to test it out. Ikea and Target in the same day?! you ask. Oh yes, ohhh yes.
Verdict? That was one damn fine $5 bottle of wine.