back from sunny san diego
there really isn't enough time in the day for me to do all the things i want to do. that's why this blog is called justinsomnia. because all too often i find myself squeezing just another hour out of the day (at the expense of getting 8ish hours of sleep) to read blogs or write for my own.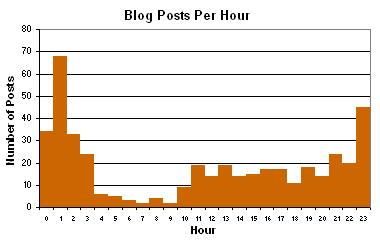 back to work today after 6 days away. dove headlong into the email that had built up while i was in san diego. pine, it turns out, has become something of a liability when traveling. it's my preferred email client, but due to the nature of the ssh connection i was using it over, checking my unc email using pine remotely is almost impossible. and i hesitate to use a local mail client like thunderbird because of the security issues of sending my password over the wireless network in plain text in a room full of some of the brightest minds in hackerdom. does anyone know a simple way to use an email client like thunderbird more securely? and unc's webmail doesn't filter out the spam like i've configured pine to do–though there's probably a way to do that as well. suffice it to say, i let some emails lay fallow.
the virtues of idleness and getting things done have been fighting it out in my mind lately. i just want to be less distracted. and more focused. so i dove headlong into work today, hacking away at code even though i felt nowhere near flow. i think flow is overrated. i mean, i love feeling totally in the groove of something i'm doing, but usually it's to the detriment of everything else.
i caught up with alice for dinner and heard all about her news, which is cool. chatted with the parents on the way over to jane's apartment. distracted jane from her homework which was distracting her from her masters paper. now i'm home. and it's after midnight.
i have a wordpress feature request. i wish assigning posts to categories was more like these folksonomy tagging systems that are all the rage (e.g. del.icio.us, technorati, flickr). i don't want to figure out the categories in advance. i just want to categorize them on the fly right now, and sort things out later.