The first stop on our overland expedition was Lake Nakuru National Park, 160km northwest of Nairobi. According to the standard itinerary we should have stopped earlier, at Lake Naivasha, to visit Hells Gate National Park, but our mountain gorilla trekking permits (the trip's raison d'être) were issued for the following Monday, so we had to make tracks to Rwanda. Afterwards we'd have a chance to leisurely visit everything we'd passed on the return to Nairobi.
We arrived at the campground near Lake Nakuru in the early afternoon, and began to set up. Everyone chose jobs for the duration of the trip—mine was stove set up, Stephanie's was table, lights, and garbage set up. We also volunteered to be the first cook group (we'd partnered with Naas, the South African), so the three of us began making a spaghetti bolognese (sauce from scratch) while the rest of the group set up their tents and got situated.
We were up at 4:30 the next morning (May 17th) to help get things ready for breakfast. Due to the early rise it was simple meal: cornflakes with rehydrated milk, yogurt, coffee, and tea. The night before we'd made sandwiches to bring with us for lunch. Then we cleaned things up so we could depart at 6 for the park. The 15 of us were split up among two safari matatus (vans). The sun was just beginning to rise as we drove towards the park.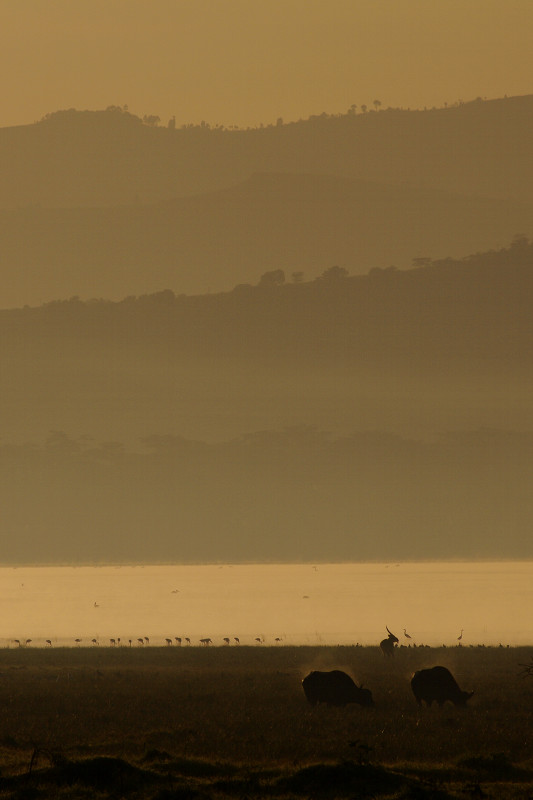 The game drive followed several well-maintained roads around Lake Nakuru. Right off we saw a few waterbucks, many distant birds along the shore, a few zebras, and the occasional buffalo shadowing an egret (or was it vice versa?).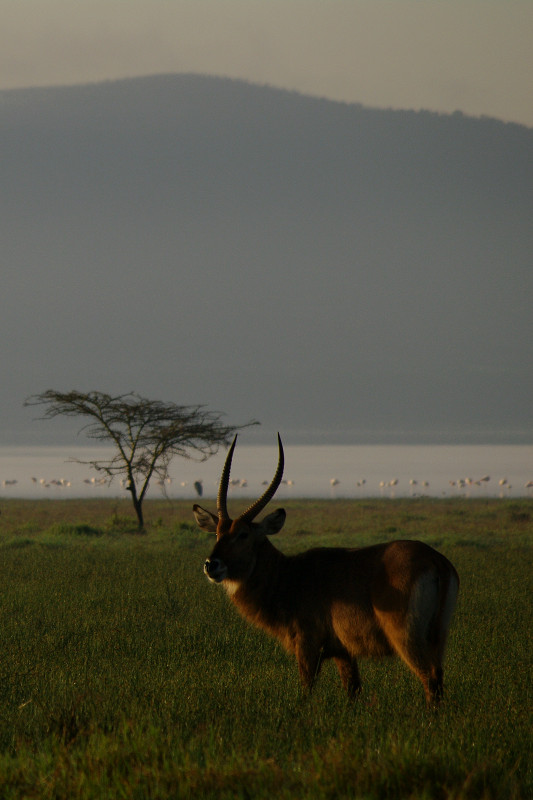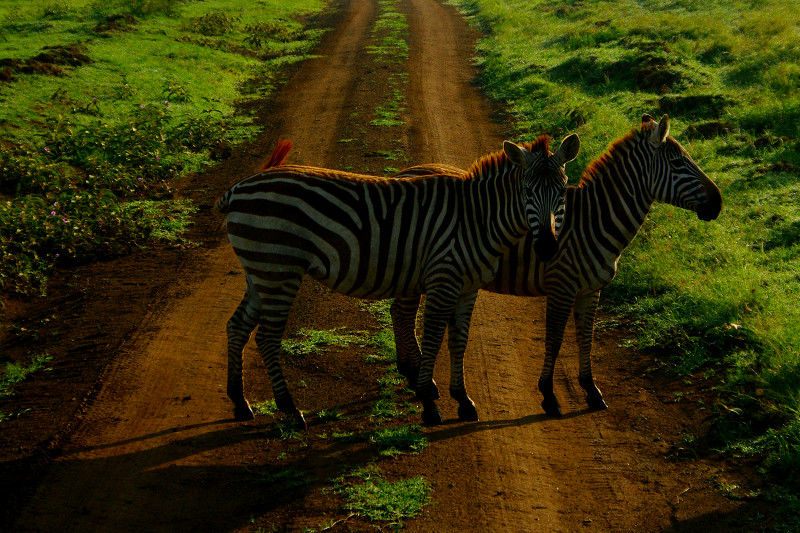 Lake Nakuru is also well-known for birdwatching. We saw many birds during our day at the lake. Here are just a few of them.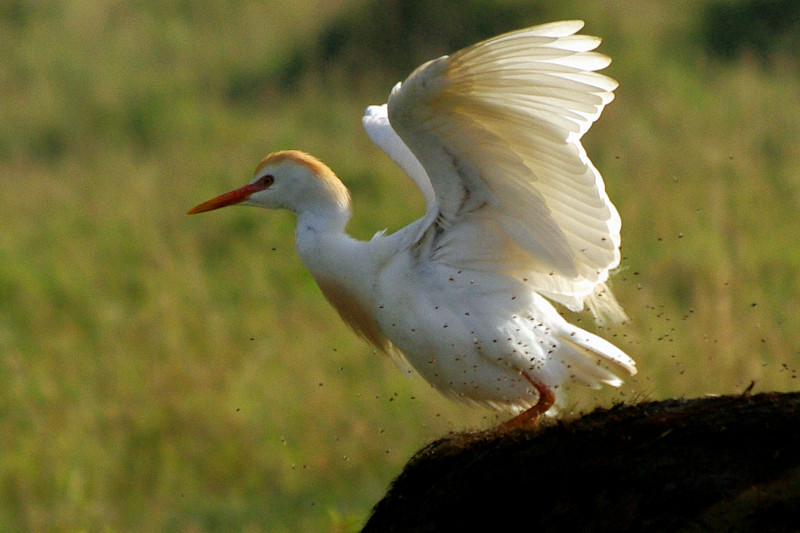 But that's not all. We also saw two more special animals at Lake Nakuru, which I'm saving for their own posts: Flamboyance of flamingos and Crash of rhinos.